The post-COVID-19 economic recovery, which has led to growing transportation demand, augurs a brighter future for the cargo transport industry.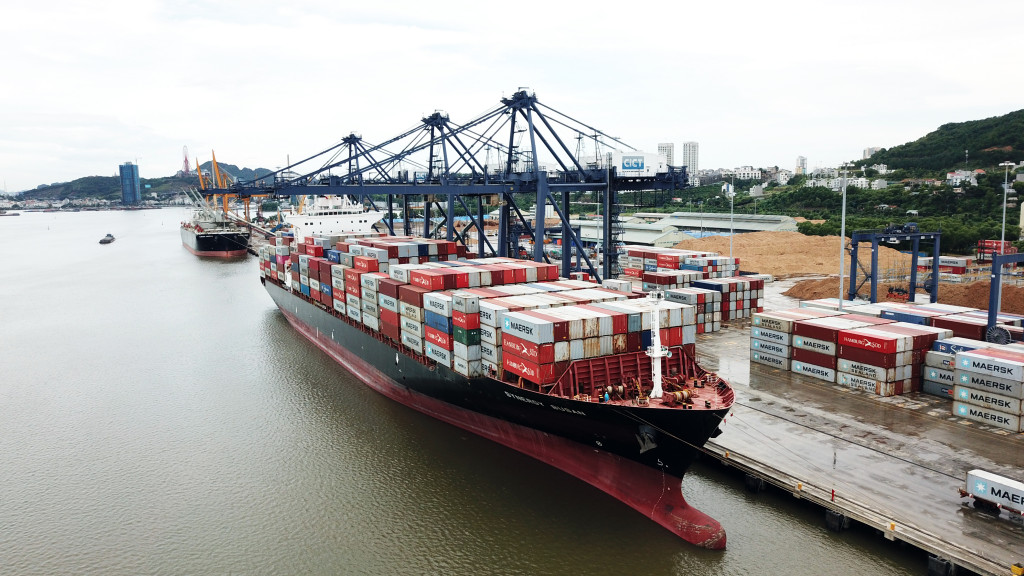 According to the Vietnam Maritime Administration, an estimated 179.6 million tonnes of cargo were handled through the country's seaports in the first quarter of this year, up four percent from the same period last year and reaching one fourth of the 2022 target. Container cargo alone grew six percent to reach almost 6.3 million TEUs (tonne equivalent unit).
Vietnam National Shipping Lines (Vinalines), a state-controlled maritime services and logistics supplier privatized in September 2020, has become the largest maritime service JSC in the country under its new name, the Vietnam Maritime Corporation (VIMC).
With its rebranding, management improvement and newly adapted business plans, VIMC has achieved impressive growth. In the first quarter of 2022, VIMC earned estimated revenues of more than VND4.7 trillion, including a profit worth an estimated VND955 billion. Its 15 seaports earned an estimated profit of VND464 billion, accounting for 49 percent of the corporation's total.
In 2021, VIMC seaports reached an estimated before-tax profit of more than VND2.2 trillion, representing 78 percent of the corporation's total. Notable profit earners included the SP-SSA International Terminal (SSIT) on the Thi Vai River in Ba Ria-Vung Tau Province, which earned almost VND140 billion, Cai Mep International Terminal (CMIT) – nearly VND90 billion, and Quy Nhon Port – VND400 billion, almost triple that in May 2019 when VIMC acquired the Quy Nhon Port.
VIMC has been strongly developing its fleet over the last two years, contributing to the corporation's growth breakthrough.
Flexible, practical business plans helped VIMC reach an impressive ocean shipping profit of VND869 billion in 2021, five times that of 2020. Some shipping businesses that previously experienced losses showed impressive growth in 2021. They include the Vietnam Ocean Shipping Joint Stock Company (VOSCO), which earned an estimated profit of more than VND185 billion, Vinaship Joint Stock Company (nearly VND165 billion), and the East Sea Trading and Agency Company (VND37 billion). VIMC reached an estimated ocean shipping profit of VND467 billion in the first quarter of 2022.
VIMC is planning to cooperate with the Mediterranean Shipping Company (MSC) to develop a container fleet and shipping feeder network, connecting Vietnam's seaports and increasing cooperation in intra-Asian and inter-continental transport routes.
MSC is a world leading container shipping company, owning about 60 seaports worldwide, with an annual capacity of over 30 million TEUs. The cooperation with such a large shipping line will help VIMC increasingly participate in the global transportation market.
VIMC plans to procure two 1,700-2,200TEU container ships at a total cost of more than VND1 trillion. VIMC Deputy General Director Le Quang Trung said the corporation will instruct its shipping companies to research, analyze and forecast the market in the short, medium and long term in order to make the most of development opportunities and continuously increase profits.