In charge of the management of a seaport system stretching across the country, the Vietnam Maritime Corporation – Joint Stock Company (VIMC) has taken the initiative in digital transformation, applying technology to enhancing the efficiency of seaports and keeping pace with the transition from traditional business models to digital platforms.
Saving 90 percent of operation costs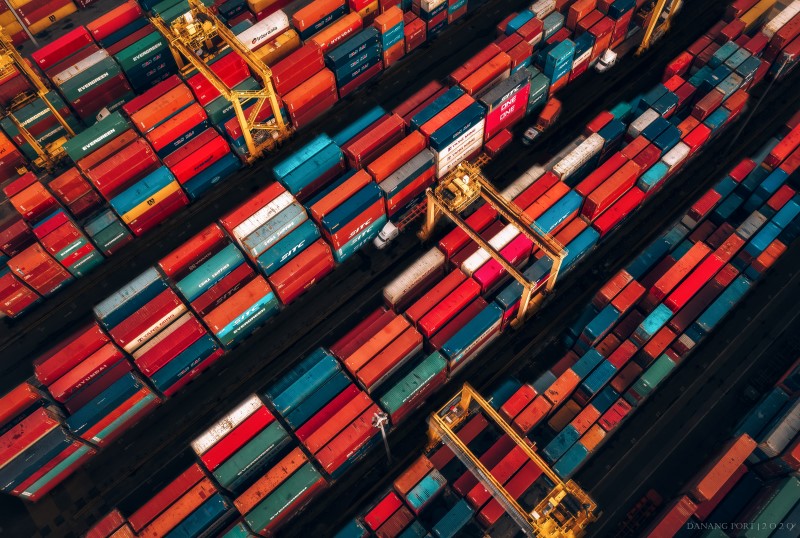 Da Nang Port, a member unit of VIMC, is a pioneer in applying technology in operating and exploiting seaports. In late 2020, it developed an electronic port (ePort) system and became a pioneer in digital transformation through electronic delivery, electronic customs clearance, electronic invoicing, electronic payment, non-cash payment, and more. All seaport activities are now operated online.
The use of robots has helped Da Nang Port automate many stages of cargos loading and unloading, enhancing work efficiency and minimizing errors. The automatic container code recognition system also enables the port to manage cargo in a professional manner.
VIMC General Director Nguyen Canh Tinh said that the ePort and Smartgate systems have helped Da Nang Port save 90 percent of operation costs. The time required for cargo loading/unloading and transportation has also been reduced considerably. The loading/unloading capability has also increased, from 38 to 50 moves per hour. The time required for on-loading, off-loading and repositioning each container has been reduced from more than 30 minutes to five minutes.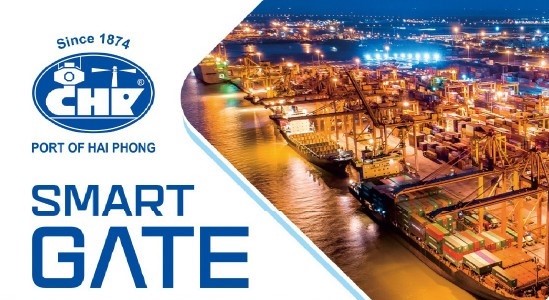 The Port of Hai Phong has also put a Smartgate system into application at its Tan Vu Branch to automate gate pass processes, fully cutting paperwork to save time for customers.
Digital transformation and the smart port model have helped reduce the time and money required for the implementation of electronic customs clearance procedures. Thanks to digital transformation, the amount of cargo transported via seaports kept growing even amid the COVID-19 pandemic.
Approaching global logistics standards
VIMC and GMO-Z.com RUNSYSTEM have cooperated in a project to build an electronic archiving system for sustainable digital transformation. The project is aimed at creating a cloud computing environment to archive project data for quick and effective information access, search and sharing, while helping reduce costs and enabling long-term data archiving. Le Dong, Director of the VIMC's Information Technology Center, said, "The Optical Character Recognition (OCR) system has enabled us to digitize and save more than half of the archive capacity, thus facilitating the archiving work and helping us save much time."
The cooperation between GMO-Z.com RUNSYSTEM and VIMC is an important project paving the way for Vietnam to promote digital transformation in the field of maritime transportation.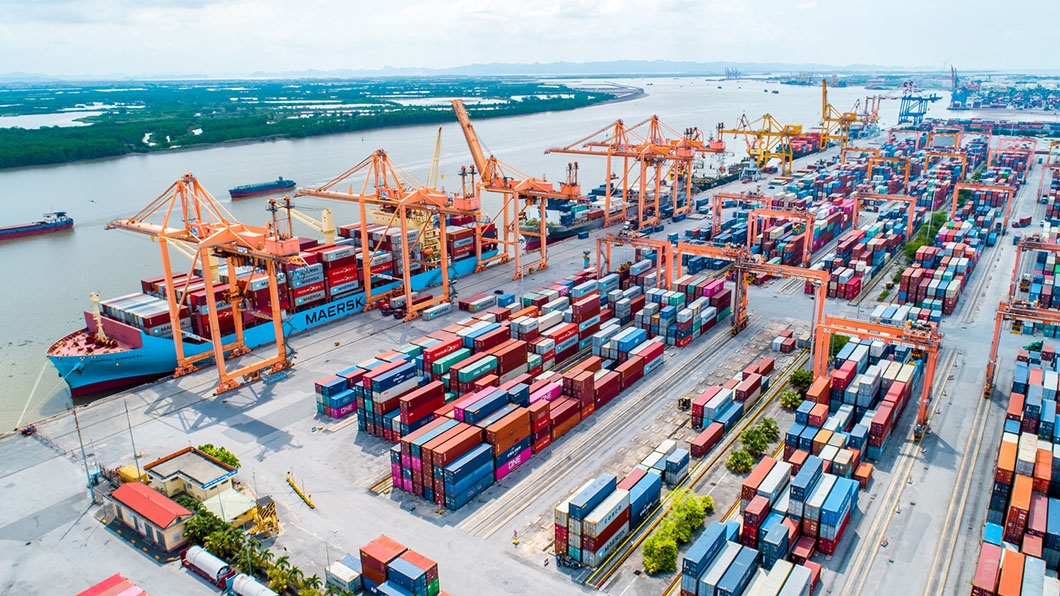 According to Nguyen Canh Tinh, digital transformation has been promoted among not only seaport businesses but also maritime transportation and logistics companies. The Vietnam Smarthub Logistics (VSL) technology, which helps connect seaports, shipping companies, trading firms and State agencies to form a centralized electronic management hub, is also applied widely. This technology enables the domestic logistics sector to reach global standards, enhancing its flexibility and efficiency.
To speed up digital transformation, it is necessary to establish a technological alliance in order to increase sharing among large-scale enterprises and groups. Businesses with advantages in terms of technology, such as Viettel and FPT, can deepen their involvement in the digital transformation process of logistics companies. A logistics hub is also necessary to develop common processes on technological platforms.
Despite numerous difficulties, VIMC is striving to become a pioneer in digital transformation in the field of logistics in Vietnam.