Vietnam Maritime Corporation (VIMC) and India's Adani Ports and SEZ Ltd. (APSEZ) on May 24 signed an MoU to cooperate in seaports and logistics development.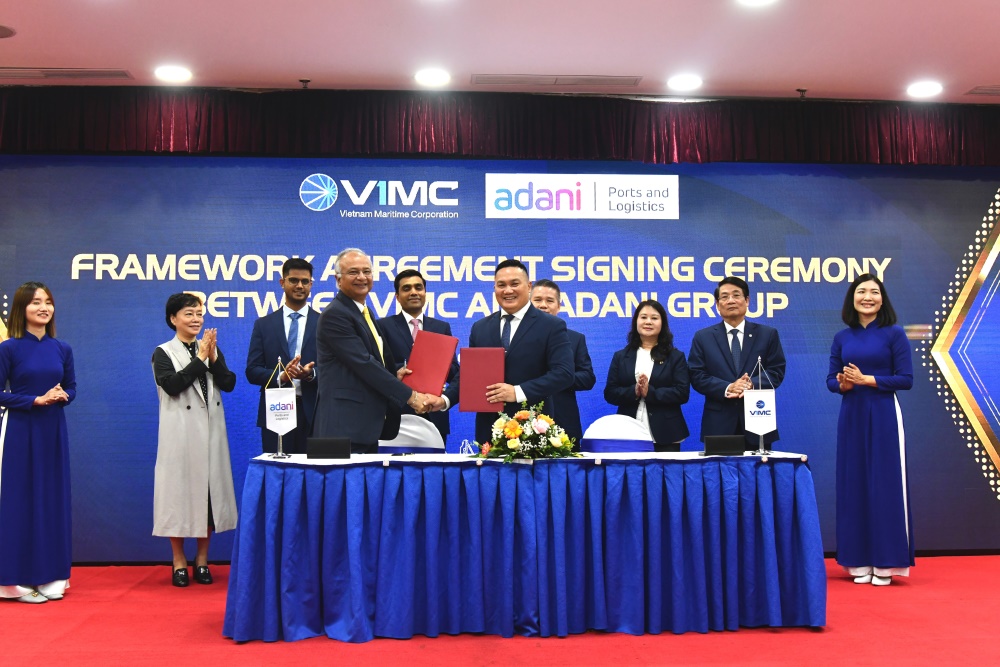 At the meeting, Karan Adani, CEO of APSEZ, and Nguyen Canh Tinh, CEO of Vietnam Maritime Corporation discussed the cooperation possibilities between the two sides.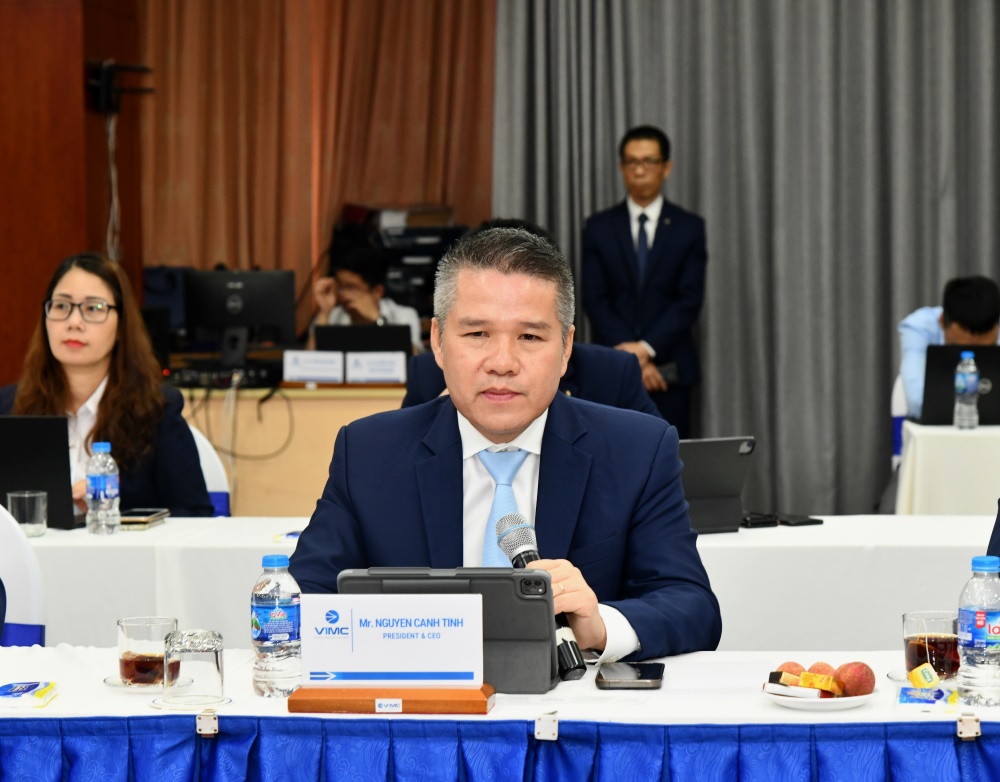 Tinh said that VIMC's fleet in India had received cooperation and support from Adani. As a government-run enterprise, VIMC will implement a strategy of strong breakthroughs in maritime service infrastructure, and the development of seaports, especially deep-water seaports in key economic regions of Vietnam.
"VIMC has always considered Indian enterprises like Adani Group as an important strategic partner in developing its shipping fleet, container fleet in inner Asia and the world, including the Indian market to develop a connection chain with key economic regions of Vietnam," Tinh said.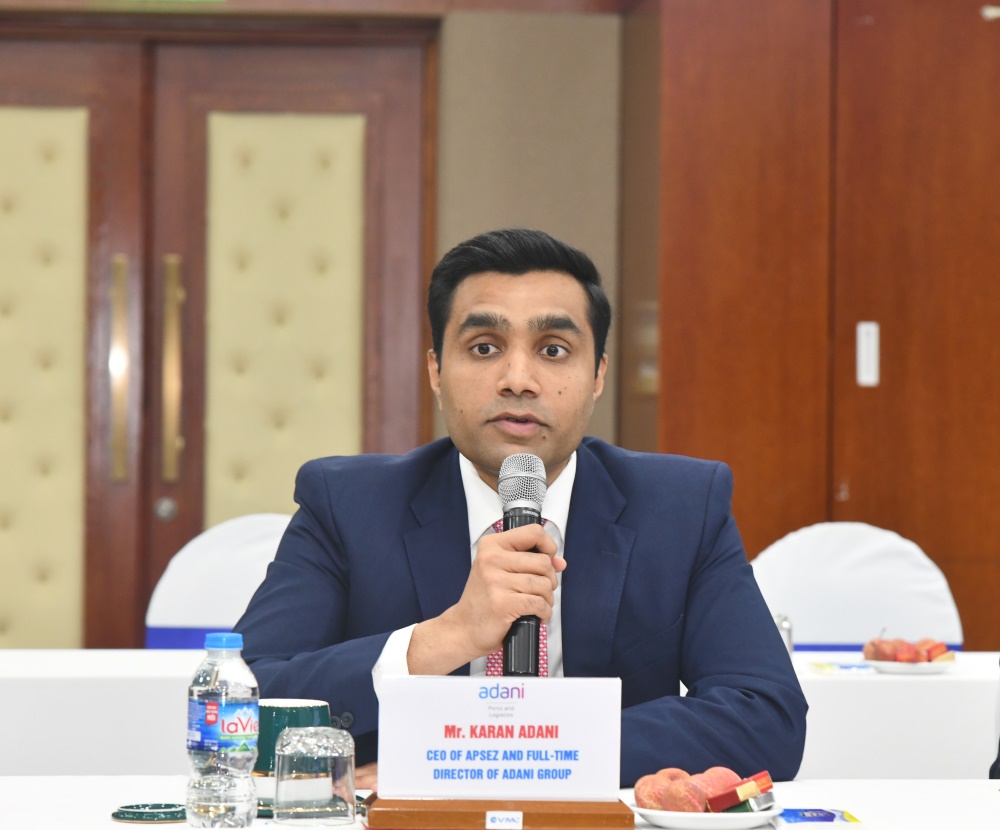 Adani said that VIMC and Adani were both leading enterprises in the maritime sector in each country, making important contributions to the countries' economic development, and having similarities in providing world-class maritime services.
He believes that the combination of experience and expertise of VIMC and Adani will contribute to improving the supply chain between Vietnam and India, helping to boost trade between the two countries.
"The signing of cooperation today will be an initial milestone between the two parties, creating the premise for more specific steps in the fields of shipping, logistics, and maritime services," Adani said.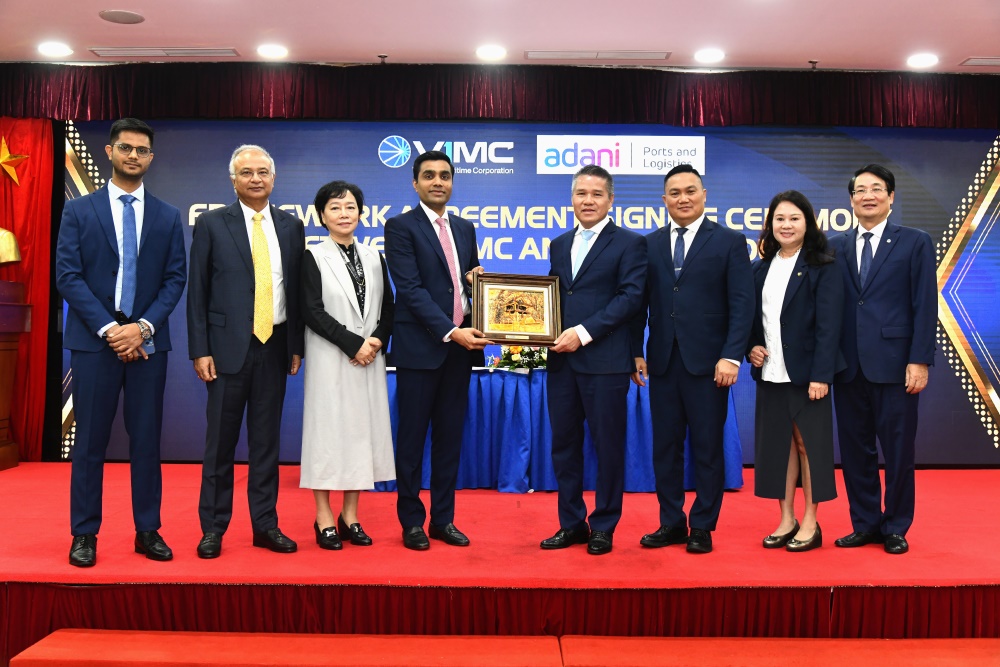 In the same week, Adani also had meetings with the Ministry of Transport, Vietnam Maritime Corporation, and Saigon Port JSC on business opportunities.